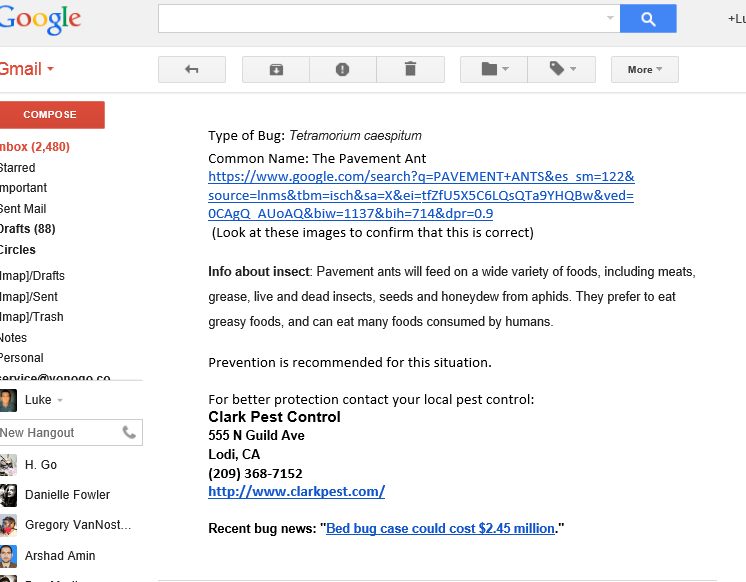 Since April 23rd, we have received insect pictures from all over the country from people who have questions about their little invader.
Questions like: "Is it Dangerous?"
And, "What should I do about it?"
PestPro answers all that and more.
People will use PestPro because we answers questions before any human could possibly arrive.
They already have the solution, and that solution is you. And we make sure of that.
You're drinking coffee, looking up stats, and doing what you do best. And that's manage your business. Not worrying about identifying bugs, or small-talk questions.
Leave it to us. Do what you do best, and that's making money for your local pest control company.