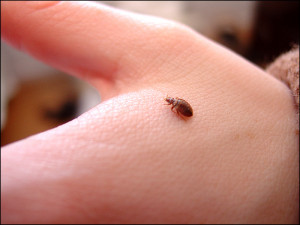 A stabbing that occurred last week in the borough was reportedly the result of an argument over bed bugs in the accused's possessions, according to new information obtained from court documents.
Asim J. Williams-Silvera, 34, of the 200 block of North Charlotte Street, faces felony charges after allegedly stabbing a man last Thursday. Williams-Silvera allegedly committed the violent act while out on bail and awaiting sentencing for the March 24 assault of a Pottstown police officer.
Court documents obtained Tuesday revealed more details about the Sept. 18 stabbing that Williams-Silvera allegedly committed. At around 2 a.m., Pottstown police responded to a reported stabbing near 269 Beech St. Upon arrival, police noticed that the victim had been stabbed three times in the back and once in the chest.
The victim stated that the stabbing suspect, Williams-Silvera had been evicted from his home and had asked the victim to store his belongings, according to police. The victim explained that shortly after storing Williams-Silvera's belongings, he confronted Williams-Silvera about having bed bugs. When Williams-Silvera confirmed that he did have bed bugs, the victim disposed of Williams-Silvera's belongings before he could return to get them, court documents state.
Upon finding out his friend had thrown out his belongings, Williams-Silvera told the victim he would "get him," according to court documents.
When Williams-Silvera confronted the victim outside of 61 N. Evans St., the victim believed he was being punched in the back, court documents state. He later realized he had been stabbed and went home to contact the police, court documents state.
The victim was treated on the scene by Goodwill Ambulance and then taken to Pottstown Airport where he was taken by medical helicopter to Reading Hospital, according to police.
Williams-Silvera was later apprehended by police in the 500 block of High Street around 7:45 a.m. Thursday.
Police spoke with the victim at Reading Hospital at around 10 a.m. where the victim identified Williams-Silvera as the man who stabbed him from a photo lineup, police said.
Williams-Silvera faces charges of aggravated assault, simple assault, and recklessly endangering another person for the Sept. 18 stabbing, court documents show.
He is scheduled for a preliminary hearing on Oct. 2 at 8:30 a.m. before District Judge Edward C. Kropp. Williams-Silvera was unable to post the $500,000 cash bail Kropp handed down and is being held in Montgomery County Prison. He was sentenced Monday to 11½ to 23 months in county jail and five years probation for struggling with a borough police officer who attempted to arrest him on an outstanding warrant in March 2013.
Source: pottsmerc.com